REPORTÉ – Bal Burlesque by Foxy Lexxi
Date : samedi, 21 mars 2020 Heure : 21h Tarif : ÉVÉNEMENT REPORTÉ
*** L'événement est reporté à une date ultérieure, conservez vos billets – plus d'informations vont suivre sous peu***
We are thrilled to announce the second international performer of the Bal burlesque by Foxy Lexxi March 21st at Cabaret Lion d'or.
This rising star of burlesque is Foxy's crush of the year. Without further ado, let me introduce the spectacular JAKE DUPREE!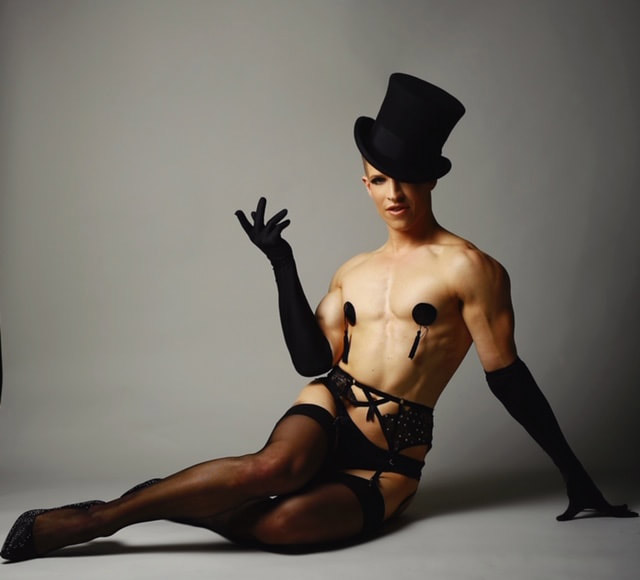 Jake DuPree made his burlesque debut in September 2018 in Dita Von Teese's 'Von Follies' show. He got to do her signature, giant martini glass number.
From there he has gone on to travel around the country doing his slinky boylesque moves. He has taken his background as a professional dancer, fitness instructor, and entertainment host to deliver just the right amount of sass, class, and a whole lot of ass.
With a face like Ken and a booty like Barbie, Jake DuPree is ready to take over the world and the stage of Bal Burlesque Montreal.
GLAMOUROUS. PROVOCATEUR. THEATRICAL. EROTIC.
Tickets
Pre-Sale | $45 SOLD OUT
Early Bird | $55 January 2 – February 9
Regular | $65 February 9 – March 20
Last Minute | $75 March 20 – 21 (tickets are limited, last minute tickets may not available)
VIP Tables | $400 SOLD OUT
4 to 6 pers
2 40oz bottles of regular alcohol OR 2 26oz bottles of premium alcohol
A private VIP table for the entire event
Line bypass
☆ Tickets NOT included. All guests MUST have a ticket to the event
Take a look at last years event, Burlesque Ball 2019
Visit: balburlesque.com